Every year school principals and boards of management across the country have meetings to review their anticipated expenses along with their allocated budget for their school and wonder how to make up the shortfall between the two figures.
A sizeable amount of the annual expenditure will go towards paying electricity bills.
Schools often have considerable roof space which is suitable for the installation of Solar PV panels. By renting the schools roofs to Harvest Solar, a new income stream for the school can be generated, and lower electricity costs can also be obtained by the school!
Just think what your school could do with this extra payment every year: pay some oil /gas heating bills, put more books in the library, make improvements in the playground, the list is almost endless.
If all suitable schools in Ireland were to rent their roof space, they would generate enough clean electricity to power thousands of homes, as well as save a massive amount carbon emissions. When it comes to tackling climate change, these kinds of benefits should be explored wherever possible.
Schools are already the beating hearts of our local communities. Now they can also be mini solar-power stations, providing opportunities for school children to learn how energy works and helping to make renewable energy an everyday experience for us all.
Schools quite often do not have the capital available to them to install the systems. This is where Harvest Solar can help. We will pay for the complete planning, design and installation of the system  as well as provide a monitoring display, which could be placed in a public area, so all children and school visitors will be able to see exactly the amount of electricity being generated in a clean, silent manner on top of their schools roof.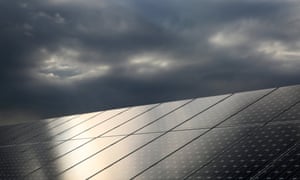 If we are going to encourage schools to take this step, our government needs to make it easier. It is up to Denis Naughten, the current Minister for Energy to follow the programme for government which stated the development of Solar PV would be supported, with action, by allowing every school to install solar panels and sell the electricity produced back into the grid.
Every public building should have solar panels on suitable roof space. To enable this we need an easier grid application and planning process for all interested parties to encourage them to plug into clean energy, before Ireland has to hand over hundreds of millions of euro because we are not meeting our EU 2020 targets.
Ask your school principal or board of management to contact us to see how your school can save money and produce its own clean electricity.
Email us on info@harvestsolar.ie
Call us on 053 93 66056